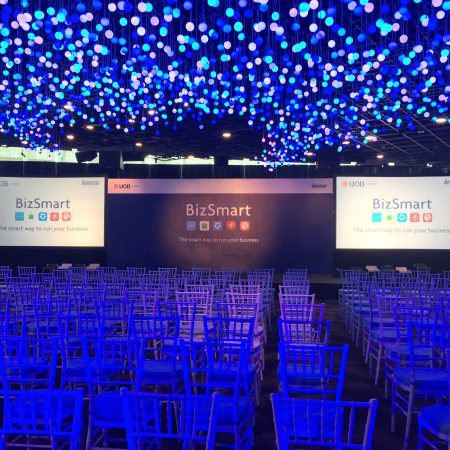 United Overseas Bank (UOB) yesterday announced its partnership with Xero for automated bank feeds in Singapore. This move is unprecedented as Xero and UOB are the first accounting software and financial institution to provide bank integration in the country. As part of the event, UOB has also launched BizSmart, an integrated cloud solution for retail SMEs.
As Xero Singapore Gold Partners, Futurebooks' accountants welcome the introduction of automated bank feeds and we are thrilled to see this move come to fruition.
How can automated bank feeds benefit small businesses?
According to Mervyn Koh, Country Head for UOB Business Banking, 70% of their SME customers who use multiple platforms to manage business processes spend more than four (4) days in a month doing backend tasks. With the launch of UOB BizSmart, the integration of 5 software including Xero, they aim to help business owners effectively reduce time spent on administrative work by more than 50%.
SMEs can benefit from Xero's live bank feeds with UOB by:
Being able to manage cash flow better
With bank feeds directly processed in Xero, information is readily available. This will enable business owners to have a greater insight into their cash flow with a real time entry of revenue and costs.
Accuracy of information
The automated bank feeds will significantly reduce human error.
Reducing time and money spent on financial administration
Small enterprises, especially in F&B and retail space, regularly receive a large number of micro-transactions. Having a direct bank feed from your UOB operating account to Xero will help quick and easy reconciliation of your business transactions, without the need to spend hours and manpower on manual data entry and administration.
"My day job is helping SMEs." Mervyn Koh, Country Head of UOB Business Banking with Namita Sethi, CEO of Futurebooks.
How can automated bank feeds benefit Xero users – both accountants and business owners?
Auto-mapping within Xero
Once transactions from the bank come in and you have already mapped it in its correct category, Xero will remember such transaction and will automatically chart it under the specified category, whether it's a revenue or an expense item.
More time spent on business reporting
Having automatic bank feeds to your Xero account means business owners and accountants can do what is important for the business: understanding the company's financial performance. By skipping the manual reconciliation of transactions, you can focus on management reporting because they now have a complete and real-time view of the business.
Panel discussion during the United Overseas Bank launch of BizSmart. Representatives from MobileIron, Vend, HREasily, Xero, Deputy, ApexHub and Newstead.
Alex Campbell, Xero Managing Director for Asia, talked about Xero bank feeds and its benefits to Xero users. 
Great to catch up with one of UOB BizSmart's launch partner, Cat Morgan from Vend. In photo (L-R): Savitha Raman, Futurebooks Accounting Manager, Cat Morgan, Vend Senior Channel Account Manager, Namita Sethi, Futurebooks CEO.
Frequently asked questions on Xero Bank Feeds
Are there any extra costs on Xero users for bank feeds?
No. There are no additional set-up fees or ongoing costs on Xero users.
How do you set up bank feeds in your Xero account?
Xero has provided a step by step instructions on connecting your bank account with Xero for automated bank feeds. Here is a detailed video tutorial from Xero to guide you with the integration.
How long does it take to register your UOB account in Xero?
It takes at least ten (10) days for UOB to process your application for the integration. Check out more information on the steps, here.
Who can help my business set up Xero bank feeds with UOB
Futurebooks can assist with this process, at no additional cost, as well as perform monthly reconciliations of your account as your bookkeeping firm.
Drop us a note for a no obligation chat on Xero bank feeds & accounting.