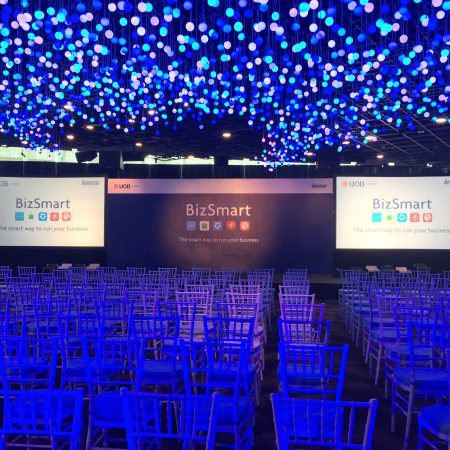 This article was originally published on APAC CIO Outlook Magazine.
One of the big three local banks, United Overseas Bank (UOB) announced a pioneering partnership with Xero, a cloud accounting software for SMEs and startups in Singapore. This allows for live banking data to be synced into the accounting software in a secure, automated and real-time manner. This move is unprecedented as Xero and UOB are the first accounting software and local financial institution to provide direct bank integration in the country, without the use of manual uploads, or any third party software.
The technology for this secure exchange of banking information has existed for some time, and is in extensive use in countries like Australia where as many as 55 banks and financial institutions sync their banking data with Xero.
So how can automated bank feeds benefit Singapore businesses?
According to a survey commissioned by UOB earlier this year, 80percent of their SME spend more than four days in a month doing backend tasks, one of which inevitable is bank reconciliation. With UOB's partnership with Xero, the financial giant aims to help business owners effectively reduce time spent on administrative work by more than 50%.
A business owner or their accountant today has to perform the following tasks to reconcile their bank accounts:
Step 1: Login to business banking
Step 2: Download their transaction statement
Step 3: Upload their transaction statement into their accounting statement, after formatting it in CSV (for the more technology savvy) or manually type in each banking transaction
Step 4: Try to match banking transactions to various customer payments, and supplier invoices.

With bank feeds the four steps above are compressed into just one.
Only Step: Banking transactions automatically flow into accounting software. Most transactions are automagically reconciled against respective customers & suppliers because the accounting software understands past transaction patterns. For banking transactions which the software has not intelligently matched, most likely new customers or suppliers, reconcile them manually. The next time these customers or suppliers show up in a banking transaction the software will pick up on it. E.g. this payment to Singtel must be telecom related.
For business owners who bank with UOB and run accounting with Xero, this means that they will be able to:
Manage cash flow better

With bank feeds directly processed in Xero, information is readily available. This will enable business owners to have a greater insight into their cash flow with a real time entry of revenue and costs. Imagine logging into your mobile app, and knowing exactly how much cash is on hand, and who are the customers who have not paid yet, and perhaps need a call.
Provide accurate and real-time financial information

Automated bank feeds will significantly reduce human error which usually creeps when doing bulk manual data entry.
Reduce time and money spent on financial administration

Managing multiple transactions over time can be laborious and time-consuming, especially in the F&B and retail space, which regularly receive a large number of micro-transactions. Having a direct bank feed from your UOB operating account to Xero will help reduce manpower costs here, which were earlier spent typing in dumb data.
Intelligent and seamless integration

Once transactions from the bank come in and you have already mapped it in its correct category, Xero will remember such transaction, via its auto-mapping feature, and will immediately chart the transaction under the specified category, whether it's revenue or an expense item.
So how can automated bank feeds to your accounting software, specifically Xero, benefit accountants?
Efficient time allotment towards business reporting

As Xero Singapore Gold Partners, Futurebooks' accountants welcome the introduction of automated bank feeds. This allows us, accountants, to focus more time on doing what is important for the business: understanding the company's financial performance, producing better management reporting, and spending advisory time with clients for no extra cost.
After bank integration, now what?
Bank integration is only the beginning. This could open up opportunities to build a sophisticated financial ecosystem that can help both financial institutions and business owners alike, similar to what Xero is doing in Australia on building a financial web.
Automated bank feeds can progress into payment preparation being seamlessly integrated between banks and the online accounting software. Another route that this partnership could take is when businesses are allowed to push their financial statements directly from accounting software like Xero to banks, when applying for a loan or push an invoice to the bank while applying for invoice factoring. This allows financial information exchange in a seamless, secure and high data-integrity environment provided by the ecosystem.
Conclusion
This step taken by UOB to integrate bank feeds into Xero is a game changer. This move addresses a dreaded chore by the business owners and accountants, and comes at a time when Singapore has a shortage of skilled accountants and finance personnel. We expect more financial institutions to follow suit.
---
Sign up for our monthly newsletter.