days to switch company secretary over to Futurebooks
Engage Futurebooks as your Singapore company secretary and enjoy the following benefits:

ESOP and founder shares documentation, including grants, vesting and buybacks


Swift handling of funding rounds including convertible notes, preference and treasury shares


Experience in handling complex structures, restructuring and jurisdictional flips
What you need to know when you switch company secretary over to Futurebooks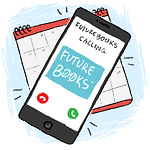 Schedule a call
Scroll right to view more
Our services

All-in Fees (USD)

Timeline

Switch of Company Secretary

Resolution authorizing e-signatures and e-documentation for the company in compliance with Electronic Transactions Act (Cap. 88)
Resolution resigning existing company secretary, and all related lodgements.
Takeover of files from existing Company Secretary

FREE
3 days
Named Company Secretary

2 x Qualified Individuals for your company
Maintenance of Capital Table
Annual General Meeting (AGM) documentation
ACRA fees for annual return lodgement

690
per year
—
Add-Ons
Registered Office Address

Daily mail scanning
Cheque deposit
Process agent

590
per year
—
Company Secretarial Due Diligence
Back in time for each year the company has been operational:

Vetting Directors and Shareholders Resolutions prepared
Vetting Lodgements with ACRA
Suggesting remedies for missing or incorrect resolutions, share certificates or lodgements
Compliance Certificate issued by the Company Secretary

Starts 690 
per year
6 days
Company Secretarial Retainer

All corporate exercises during the year
Maintenance of Register of Controllers and Nominee Directors
Everything in Named Company Secretary as above

Starts 790

per month

—
Ready to switch company secretary to Futurebooks? Schedule a call now.
Read more from our expert articles: Incorporation & Company secretarial, Corporate Immigration, Startups