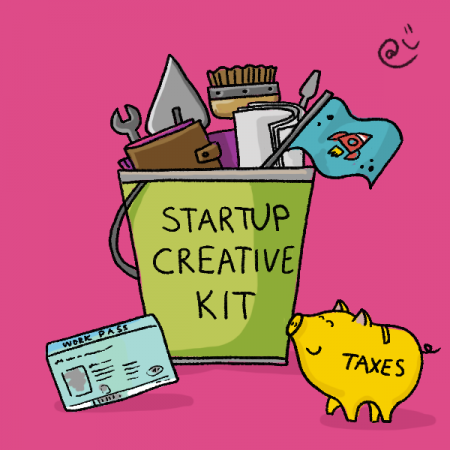 Question:

"I want to know about the tax implications if I incorporate a company overseas Singapore while working here on an Employment Pass (EP). Please also discuss the immigration angle."

Answer:

I will look at this strictly from the Singapore angle on immigration and taxation. Thought also has to be given to the rules applicable in the country where the employment pass holder is a national of, and the country where the new foreign company will be established.
Facts:
The Ministry of Manpower's (MOM) restrictions applicable under the Employment of Foreign Manpower Act on you as an Employment Pass holder are territorial and only govern activities done within Singapore. There is no restriction on an Employment Pass holder starting or working in a company outside Singapore by MOM.
You may need to get a waiver from your existing employer, as there may be restrictive clauses in your Employment Contract on becoming a Director/Business Owner which are not limited to Singapore.
Coming to the taxation aspect, as an Employment Pass holder working in Singapore, you are a tax resident of Singapore.
Singapore's taxation system is strictly territorial, the income of a Singapore tax resident derived from outside the country is not subject to taxation here. This includes foreign income that is subsequently remitted to a Singapore bank account.
For the foreign company you are proposing, establishing your income could broadly be in the form of the following:

dividend as a shareholder;

fees as a Director; or

employment income if you will also be doing active work for the foreign entity.
If your income is purely in the form of dividends from your foreign company, that is personal income in your hands in Singapore, which is not subject to Singapore personal taxation.
If your income is in the form of Directors Fees, for your presence on the Board, this is not subject to Singapore personal tax either. You are free to receive this income directly into your Singapore bank account.
If your income is in the form of a salary or consulting fee from the foreign entity, two further scenarios have to be considered:

If the work you are performing for the foreign entity is entirely while outside Singapore (i.e. you are flying out to perform projects) the treatment is as foreign income, and not taxable in Singapore.

If the work you are performing for the foreign entity, is partially or wholly while you are based in Singapore, then Singapore personal taxes may apply as that is employment income generated while you are physically situated in the country. Furthermore, since employment related work for the foreign entity is being done while in Singapore, explicit permission will be required from the Ministry of Manpower since you are an existing Employment Pass holder.
Hope this sheds some light on this topic.
It is strongly advised that the structured guidance of a taxation and immigration specialist is sought if you find yourself in a similar situation, as the lines are thin, and easily misunderstood.
Futurebooks is a licensed immigration agent by the Ministry of Manpower, and a member of the Institute of Singapore Chartered Accountants.
– – – – –
Startup FAQs is a series of articles addressing the most commonly asked questions of entrepreneurs on Singapore governance, compliance and statutory requirements, accounting and Singapore taxation. Ask us anything in the form below and we'll get back to you with our answers via a blog post or a personal email.