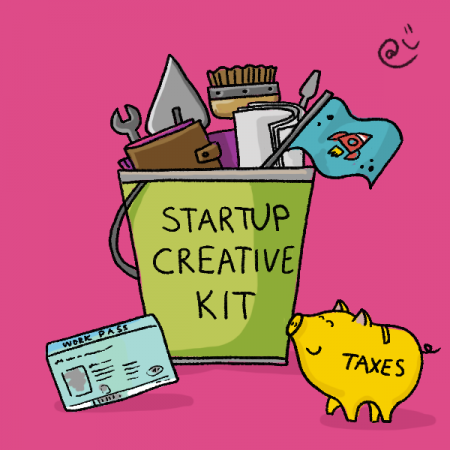 The lowdown on tax clearance for departing foreign employees of a Singapore company.
A company is required to withhold the final month's salary, and file a tax clearance with Inland Revenue Authority Of Singapore (IRAS) when a foreign employee is about to depart the company's payroll.
The requirement flows from Section 68 (5) of the Singapore's Income Tax Act as reproduced below (highlighting ours)
The Employment Act of Singapore, Section 24 also makes allowance for withholding final salary until IRAS' clearance is received.
Who are considered foreign employees under this purview?
All work pass holders leaving the company including:
EntrePass,
Personalised Employment Pass and
Letter Of Consent holders.
Does Singapore have a Pay As You Go (PAYG) system for payroll? Whose responsibility is personal taxes?
Singapore does not have a PAYG system, and the employer is not expected to withhold any taxes. The burden of personal taxes lies strictly with the employee. The one exception to this is when a foreign employee is about to depart a Singapore company's payroll.
Whose responsibility is it to file taxation clearance – the Employer or the Employee?
The employing company.
Is taxation clearance needed even though the employee has just filed her personal taxation?
Yes, what the foreign employee has done personally in the past has no bearing on the Company's mandate.
Is taxation clearance needed if the employee is continuing on an Employment Pass with a new company?
Yes, what the foreign employee will do personally in the future has no bearing on the Company's mandate.
As a Personalised Employment Pass (PEP) holder, my pass will continue to remain active even after I quit my current employer. Is taxation clearance still a requirement here?
Yes.
I am an employee on an EP at a startup. I am leaving my job soon and my employer has not filed my tax clearance. Is there any personal liability for me as an employee if this is not done?
None, filing Form IR21 is solely the responsibility of the employing company.
What you as an employee should be prepared for is that IRAS may send you a demand for personal taxes sooner or later, so set aside the estimated funds for personal taxes of the year you are leaving employment.
Is tax clearance required for Singapore Permanent Residents?
For a Permanent Resident employee, what is required is a Letter Of Undertaking (LOU) stating that they are not leaving Singapore permanently after the current employment. Obtaining this LOU is the obligation of the employer.
Is tax clearance required for Singapore citizen employees?
No.
Is tax clearance required for contractors?
No, this is a requirement for foreign employees only, not for contractors.
What does Tax Clearance entail?
A form called IR21 has to be lodged by the Employing Company with IRAS, as soon as possible, once a notice of resignation is received or notice of termination provided. From that point on, no salary must be released to the employee until her tax clearance process completes.
How long does it take IRAS to process Form IR21?
Typically IRAS is extremely fast at processing tax clearances, and the average turnaround time we have observed is seven days or less. It does help speed things up for the tax clearance request to be put in electronically, via the tax portal or email.
What happens once a taxation clearance is processed?
The employer is asked to pay taxes on behalf of the employee, up to the extent of salary withheld via a Directive to Pay Tax.
The key thing to note here is that the employer is only required to pay taxes to the extent of salary withheld, if the taxes payable exceeds the withheld amount, the employee will be required to settle the balance amount directly with IRAS.
How is the final payslip processed?
Once the tax has been paid on behalf of the employee, the remaining salary amount can then be released to the employee. The final payslip must indicate the deduction by the employer for this tax clearance payment.
Is IR21 needed when an employee is being transferred from one group company to another, or during an M&A related restructuring?
No,  a tax clearance waiver may be sought instead of a full tax clearance, when a work pass holder is being transferred onto the payroll of a new but related company.
Are there any conditions, apart from a departing foreign employee, when a tax clearance is required?
When a foreign employee is leaving Singapore, for a period exceeding three months, a tax clearance may be required.
Join the smart group of Singapore startups and subsidiaries receiving fully managed payroll and immigration solutions from Futurebooks.
Further reading: