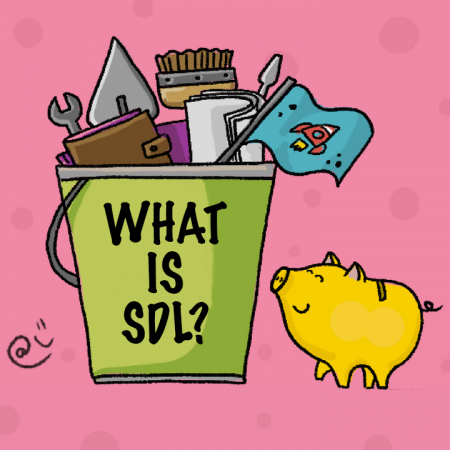 Administering payroll in Singapore is relatively simple because taxes are the employee's personal responsibility and there is no PAYG system for employers to administer. Among the few levies on payroll in Singapore are the modest Skills Development Levy (SDL).
What is Skills Development Levy (SDL)?
SDL was first enacted under the Skills Levy Development Act of 1979. It funds the government's upgrading programmes and training grants for the local workforce.
Broadly, the levy rate is 0.25% of each employee's salary, capped at S$11.25 per month.
Who pays for SDL?
The employer pays for SDL for each employee. This transaction is a tax-deductible corporate expense.
What types of employees are subject to SDL?
Your are required to pay for the levy on behalf of all of your employees working in Singapore, such as:
Local Citizen and Permanent Residents (PR) – full time and part-time.
Employment Pass, EntrePass, PEP, Training Employment Pass and S-Pass holders
What types of employees are not subject to SDL?
Employees working outside of Singapore.

READ MORE A Singapore company can employ people outside Singapore.
Does a Singapore company need to pay SDL for Singaporeans / Singapore PR employed outside of Singapore?
SDL is payable only if the employee is working within the territory of Singapore. So no SDL is payable for a Singaporean/Singapore PR working purely outside of Singapore.
Are payments to Consultants subject to SDL?
SDL is not payable for consultants with whom your company has a contract for services.
Do foreign companies employing people in Singapore have to pay SDL?
Yes. SDL is payable as long as the employee is based in Singapore, the resident status of the employing company is irrelevant. Therefore, representative offices, Singapore branches, Singapore subsidiaries, and foreign companies all have to pay SDL for their employees in working in Singapore.
Are Directors Fees subject to SDL?
No, since Director's Fees are not employment income in nature.
Other director's remuneration that resembles employment income in nature, is subject to SDL.

READ MORE How are Directors Fees taxed?.
Where in the Chart Of Accounts should SDL be captured?
SDL can be captured along with Employer's CPF contribution, into one "Employer Contribution" account since SDL and Employer CPF are similar in nature, in that both are mandatorily payable by the employing company, and an allowable corporate tax deduction.
Do SDL payments need to be reflected in payslips?
No. Since SDL is a contribution from the employing company to the Singapore government, it does not concern the employees directly and does not need to reflect in their payslip.
Is Skills Development Levy a taxable benefit for employees?
No. SDL is not a benefit for employees in the first place. Inland Revenue Authority Of Singapore, confirms that SDL is not taxable in the hands of the employee.
How is SDL collected?
SDL for local and foreign employees is collected by the Central Provident Fund (CPF) Board.
For companies which do not have a CPF account, such as a startup with no local employees, SDL  can be paid directly to the SkillsFuture Singapore Agency.
Futurebooks' bespoke managed payroll service for Singapore startups and foreign companies includes calculating CPF and SDL, issuing Ministry Of Manpower compliant payslips, as well as handling payments.
---
If you need assistance on accounting and payroll, schedule a call with us.
Last updated: 4 January 2018
Reference reading:
SDL Act – Singapore Statutes Online
What you need to know about Singapore's SDL services going on cloud