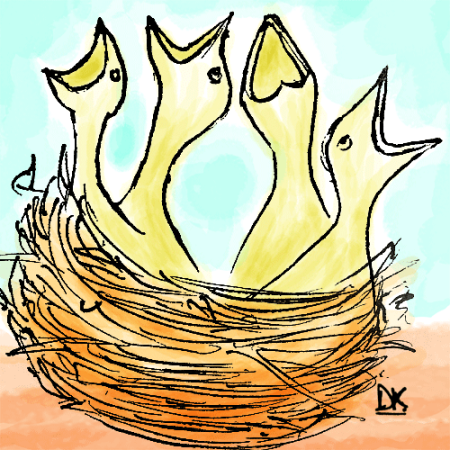 Two years ago, we've published a directory of 8 incubators that were on-board Singapore's Technology Incubation Scheme.
It's time to come back to the topic. Let's recap what the scheme is about and what incubators were chosen to deploy it.
How TIS works
Technology Incubation Scheme (TIS) was set up in March 2008 by the National Research Foundation (NRF) Singapore. It is still one of the most forward thinking government funding programmes for startups around the globe.
Under the scheme, Singapore government co-invests up to $500,000 (up to 85% of investment) into a locally-based startup. The startup has to be recommended by one of the incubators approved under the TIS.
The incubator that has made the recommendation is required to co-invest the remaining 15% and to provide active mentorship and guidance to the startup. For this and in order to make all the parties interested in the startup's success, the government gives the incubator three years to buy over NRF's share in the startup.
Directory of incubators
There are 14 incubators, accelerators and seed funds under the scheme. Here is the complete list:


Clearbridge Accelerator
Web-site: Clearbridge Accelerator
Verticals: Biomedical devices, advanced materials and computational algorithms
Jurisdictions: Singapore
Founders: Johnson Chen, Chong Chee Wah
Startups: Clearbridge BioMedics, TreeBox Solutions, Clearbridge BioLoc

Get2Volume
Web-site: Get2Volume
Verticals: Security, biomedics, energy efficiency and interactive digital media
Jurisdictions: Singapore
Founders: Mike Holt
Startups: Mobicart, Silicon Cloud, ConnectedHealth

Golden Gate Ventures
Web-site: Golden Gate Ventures
Verticals: Consumer internet products and services
Jurisdictions: Singapore, Indonesia, Malaysia, the Philippines, Thailand, and Vietnam
Founders: Vinnie Lauria, Jeffrey Paine, Paul Bragiel
Startups: RedMart.com, 99.co, TradeGecko

Jungle Ventures
Web-site: Jungle Ventures
Verticals: Retail and travel, media and advertising, finance, healthcare
Jurisdictions: Singapore, India, Australia, Thailand, Malaysia, and the Philippines
Founders: Amit Anand, Anurag Srivastava
Startups: TravelMob (acquired by HomeAway), Crayon Data, fastacash

IncuVest
Website: IncuVest
Verticals: Tech companies in retail, lifestyle, healthcare, education, and financial services
Jurisdictions: Singapore
Founders: Ronnie Wee, Natasha Foong
Startups: Chope, ShopGuru, GoCoin

Plug and Play
Web-site: Plug and Play Tech Center
Verticals: High-tech
Jurisdictions: Singapore and USA
Founders: Saeed Amidi
Startups: First Meta, Zukami, ThoughtBuzz


Red Dot Ventures
Web-site: Red Dot Ventures
Verticals: Infocomm tech, interactive digital media, med tech, nano tech, clean tech, engineering
Jurisdictions: Singapore
Founders: Leslie Loh
Startups: iCarsclub, Ascenz, Pirate3D
Leslie Loh, Managing Director: "Acquiring and developing talent for startups is Red Dot Ventures' key strength. In conjunction with its sister company Tien Academy, Lithan Education, and the Singapore Workforce Development Agency, Red Dot Ventures is well positioned to support its portfolio companies and other high-tech startups. A combination of this partnership with Red Dot Venture's ecosystem makes startups more effective, faster."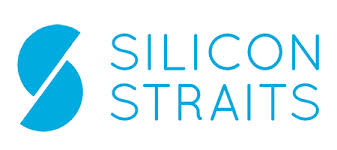 Silicon Straits
Web-site: Silicon Straits
Verticals: Convergence of design, hardware and software
Jurisdictions: Southeast Asia and North America
Founders: James Chan
Startups: Viki, Path, HelloSign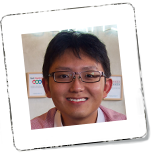 James Chan, founder & CEO: "Silicon Straits is an innovation tribe in Southeast Asia operating at the intersection of ideas, talent and capital, and investing at the convergence of design, hardware and software. We are building a better platform for designers, engineers and entrepreneurs to get together, be inspired, make things and start and grow companies."

Small World Group
Web-site: Small World Group Incubator
Verticals: Clean tech, materials and optical systems
Jurisdictions: Singapore and USA
Partners: Frank Levinson, Chong Chiet Ping
Startups: Rapsodo, Third Wave Power, Matralix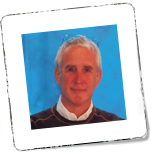 Frank H Levinson, Managing Director: "Small World Group has carved out a niche in the areas where we invest – hardware companies focused on clean tech, optics and materials. On the money we invest, we expect our companies to finish their initial product, sell it to early customers, at a solid profitable gross margin and then to have follow on orders."

Stream Global
Web-site: Stream Global
Verticals: Infocomm technology and interactive media
Jurisdictions: ASEAN
Founders: Chak Kong Soon, William Liu, Lim Chin Hu, Robert Chew, Wilson Tan, Billy Shum, Neoh KC
Startups: EventCliQue, SyQic, Taggo

TechCube8
Web-site: TechCube8
Verticals: Wireless / broadband, video applications, enterprise software, IT security, semiconductors as well as cleantech / renewable energy
Jurisdictions: Singapore, US
Founders: Ali Hussain, Rameez Ansar, Patrick Turner
Startups: Medpats, Manovega, Novatap


The Biofactory
Web-site: The Biofactory
Verticals: Tech companies in biomedical science
Jurisdictions: Singapore
Founders: Theodore Tan
Startups: SG Meditech, BioLynx Technologies, Nephron Dx

TNF Ventures
Web-site: TNF Ventures
Verticals: Green tech, media, medical, telecommunications
Jurisdictions: Asia and America
Founders: Eddie Chau, Shirley Wong, Steve Ting
Startups: BeMyGuest, W-Locate, Flocations

WaveMaker Labs
Web-site: WaveMaker Labs
Verticals: Digital media, technology and technology-enabled services
Jurisdictions: Southeast Asia, India and North America
Founders: Eric Manlunas, Debneel Mukherjee, Paul Santos
Startups: Luxola, TradeGecko, Gimmie World

Beyond the scheme
List of incubators in Singapore doesn't end on these approved under TIS names. We'll have some of them listed for you in our next incubator's directory.
If you're looking to get your startup into shape for an investment, our bookkeeping rescue and company secretarial rescue services might be just the brew your company needs a shot of.
Quotations and pictures are published based on the incubators' replies.