Join us for a two-hour Receipt Bank tour that covers set up, ways to submit receipts and invoices to Receipt Bank, and integrating Receipt Bank with Xero.
Futurebooks is a silver partner of Receipt Bank, the cloud accounts payable software and Xero-add on.
Graduate with Honours and never have to go on a wild goose hunt for paper receipts again. This webinar is ideal for directors from both Singapore and Hong Kong startups.
Date: Thursday, 19th June
Time: 6.30 pm – 8.30 pm
Where: AnyMeeting (Webinar)
Price: Free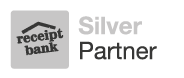 Who should attend
Owners and directors of Singapore and Hong Kong startups who want to slash administrative time.
Whether your company is a tech startup, consulting business or a food and beverage outlet, directors will benefit from the operating efficiency of using Receipt Bank.
What the session will cover
This webinar will take you through a complete Receipt Bank setup, how to submit receipts and invoices, rebilling clients, and integrating Receipt Bank with Xero. The key takeaways include:

multiple ways to submit receipts to Receipt Bank;

Process payments directly, eliminating the need to touch micro transactions;

Three working days to process and present a receipt in Xero.

You're about to learn the following fundamentals.
Setting up
How to create a Receipt Bank account for your business.
Digitising receipt
How to automate receipt and process in Receipt Bank.
Rebill client
How to invoice an expense to the client that you have paid on behalf.
Integration with Xero
Send invoices that have been processed by Receipt Bank to Xero.
Add a supplier
Directly receive invoices from suppliers once they are added to Receipt Bank.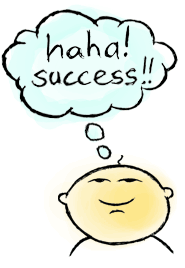 How the session is organised
The presentation will run for approximately an hour, followed by another hour of interactive Q&A session. Post your comments below now if you'd like us to address your questions prior or after the webinar by commenting below. Remember to hashtag #Fbwebinar when you tweet, facebook or instagram this!
About the speaker
Namita Sethi is a Certified Practicing Accountant from CPA Australia with close to eight years of professional experience. As the Finance Manager and Systems Analyst of Futurebooks, she rules forensic accounting. Namita brings her auditor's hat to her role at Futurebooks; conducting financial analysis and investigating cloud software before implementing them internally and for clients.
Watch the video
Registration
Registration is closed. Attend our next event.