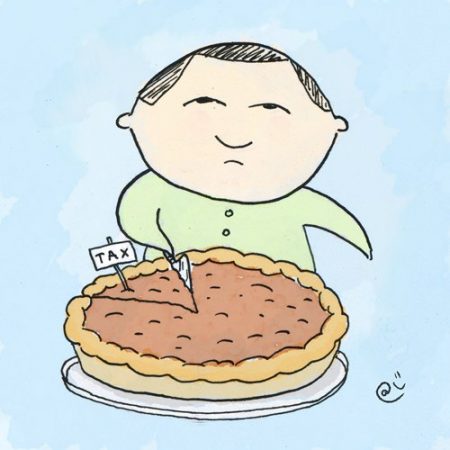 FAQs: Personal Income Tax in Singapore
What is the responsibility of the employing company regarding personal income tax?
It is the responsibility of the Employing company to give every employee a Statement of Annual Employment Income.
Companies with 9 or more employees in Singapore have to mandatorily report the annual income of all employees directly to the Inland Revenue by 1st March of the current year.
Companies with less than nine (9) employees in Singapore are required to provide each employee with a Return Of Employment Income Form IR8A by 1st March of the current year.
Who is responsible for paying personal taxes?
Singapore does not have a PAYG system, i.e. companies are not required to deduct taxes from their employees' payroll. The responsibility for paying personal income tax lies with the employee.
The one exception to this rule is with a leaving foreign employee, where the Employer is required to file a tax clearance Form IR21, 30 days before the foreign employee's cessation and withhold their last pay cheque until Inland Revenue sends a clearance.
Who needs to file personal taxes by April?
Singaporeans, Permanent Residents, Employment, PEP, EntrePass and Letter of Consent holders must file their personal income tax. If your employing company is on the electronic auto-inclusion scheme and reports your income directly to IRAS, then you do not need to file your personal income tax return, unless you have further deductions to claim.
What are the tax rates applicable?
The tax rates have changed as of YA 2017, and the new tax rates are as per the table below. The major changes are the increased highest slab of 22%, from the earlier maximum of 20%.

Scroll right to view more
Chargeable Income
Income Tax Rate
First S$ 80,000
Next S$ 40,000
4.19%
11.5%
First S$120,000
Next S$40,000
6.63%
15%
First S$ 160,000
Next S$40,000
8.72%
18%
First $200,000
Next S$40,000
10.58%
19%
First $$ 240,000
Next S$ 40,000
11.98%
19.5%
First S$ 280,000
Next S$ 40,000
13.05%
20%
First S$ 320,000
More than S$ 320,000
13.92%
22%
Refer to IRAS' website for a more details on the the tax rates
What type of Employment Income is taxable?
Information about salaries, bonuses, commissions, allowances and benefits earned in the preceeding year must be submitted by April of the current year.
The taxable income includes income earned in the preceding year, but received only later as Singapore's tax system follows the accrual concept, i.e. income is taxed in the year it is earned, and the date of payment is irrelevant to the computation of taxes.
Example 1
Janice Carr, a Marketing Director, was paid a bonus of $30,000 for the year 2017. Janice was informed of the bonus amount on 5th January 2018, and the bonus payment was credited to Janice's bank on 31st January 2018.
Janice would have to declare this bonus in her YA 2018 income tax returns by April 2018. The fact that the payment was made in 2018 is irrelevant, as it related to her work performed in 2017. The company would have to issue a payslip dated 2017 for this bonus.
Example 2
Co-Founders Lou Chao and Ben Bibby agreed to take only half of their salaries for the year 2016 to allow their company to stabilise its cash flow. The remaining half of salaries are accounted in the books as payable to the two co-founders at a later date.
Lou and Ben would have to pay personal income tax on their full declared salaries, even though they have received only half of it in 2016.
How are Directors Fees taxed?
Directors Fees is defined as remuneration received for attending Board Meetings and sitting fees for acting in the capacity of Board Director of a Singapore resident company.
Directors' Fees are taxable regardless of whether the Director is present in Singapore or not, as it depends on the tax residency of the company rather than the director.
Directors Fees paid to directors not residing in Singapore are taxed at non-resident tax rates of 22% from YA 2017.
Directors Fees are taxed in the year in which it is approved at the AGM, i.e. you will have to file and pay taxes in April 2018, for Directors' Fees approved at an AGM held anytime in 2017.

Example 3
Saranta Yen, a Creative Director, was paid a Directors Fees of $36,000 in December 2017 for her services on the Board of Directors of a Singapore resident company. The Directors Fee is expected to be approved in arrears during the company's AGM in June 2018.
Saranta will have to declare and pay taxes on the $36,000 by April 2019 only, as the Directors Fees are considered earned in 2018, which is when the AGM approved it.
So effectively Saranta pays taxes only in 2019, even though she received the Directors Fees in 2017.
How are Directors Salaries taxed?
Salaries and other employment income paid to Directors follow the usual Employment Income rules, as with all other employees. It is only Directors Fees that have special treatment as elaborated above.
How are ESOPs taxed?
ESOPs are taxed in the year they vest based on the net asset value of the shares. The year an ESOP is granted is not the criterion for taxability, it is the year in which it vests that matters.
ESOPs given to foreign employees or directors for employment outside Singapore, is not subject to taxation in Singapore, following the territorial system of taxation.
If there is a moratorium on selling shares, such grants are taxed in the year in which the moratorium lifts.
Example 4
Scott Briggs, the CFO and Ravi Bharua, the CTO have received ESOPs in December 2014, with a two-year vesting schedule, which vests in December 2016 with no selling restriction. Both of them continue to hold the shares, and no share sale has been made, and thus no "real" money received.
Scott and Ravi would have to declare their deemed income from shares in April 2018, as it relates to income earned during 2016 when their ESOPs vested.
How are Dividends taxed?
Dividends issued by Singapore resident companies are exempt from personal taxes, as they follow the one-tier system of taxation, and the corresponding profit out of which the dividend has been paid has already been taxed at the corporate level.

The information shared above is for general guidance and informational purposes only and should not be treated as tax advice. It is best to consult with your tax advisor before reaching a decision or taking any action.


Do you have any questions on Singapore personal income tax? Drop us a message below.
Last update: 16 January 2018