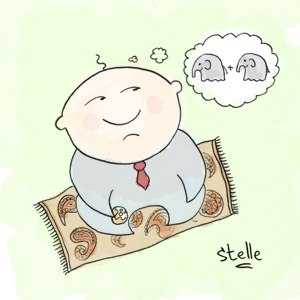 Singapore and India have had Double Taxation Avoidance Agreements since 1981, which has gone through revisions in 1994, 2005 and 2011. The latest revision to the DTAA is the third protocol, signed on 30 December 2016.
Here are some commonly asked questions by Singapore companies with respect to taking advantage of the Singapore-India DTAA. Do note the language used here is intentionally simplified for quick comprehension and a bird's eye view. When dealing with specific scenarios, seeking taxation advice is recommended.
Q1. As a Singapore company invoicing an Indian client for services, are we subject to withholding tax in India?
Your Singapore company can be fully exempted from Indian withholding taxes, provided certain conditions as specified in the DTAA, and requirements of the Indian Tax Authority are met.
Q2. What are the conditions to fulfil the exemption criteria from withholding taxes in India?
If you are able to meet the conditions specified below, you will be able to invoice $100 and receive $100 in Singapore with no deductions whatsoever.
No portion of the work should have been performed within the territory of India.
Your Singapore incorporated company should not have an office or subsidiary in India i.e. a permanent establishment
Form 10F needs to be provided to your Indian client
A Certificate Of Residence under Singapore-India DTAA needs to be provided
A No Permanent Establishment (PE) declaration
Q3. How does the Certificate Of Residence (COR) work?
CORs are issued by Inland Revenue Authority Of Singapore (IRAS) specific to the Singapore-India DTAA and for a category of income (services, royalty, interest etc).
The year of assessment (YA) of the CORs is corresponding to the calendar year the revenue pertains to. For invoices raised from January-December 2018, the COR will be for YA 2019. Once a COR is obtained for a particular YA, under a particular revenue category, it is valid for all other transactions in the same category and YA.
E.g: You have obtained a COR for YA 2019, based on invoices raised to an Indian client. For any future invoices you raise between Jan-December 2018 to other Indian clients, the same COR is valid.
Q4. As a Singapore company, do we need to apply for a PAN number in India?
No. A PAN registration is not required unless your Singapore company is subject to taxes in India. If you meet the criterion in Q2 above you do not need to register for a PAN number in India.
How can Futurebooks assist?
Futurebooks' tax team can assist on request with both advice as well as apply for Certificate Of Residence (also called Tax Residency Certificate), filling up Form 10F, and drafting a no-Permanent Establishment declaration. Drop us an email via the form below to get started.
Reference:
Read more:
Applicability of Indian withholding tax to Singapore and Hong Kong service companies
Solved! : Remittances into and out of India for purchase of shares