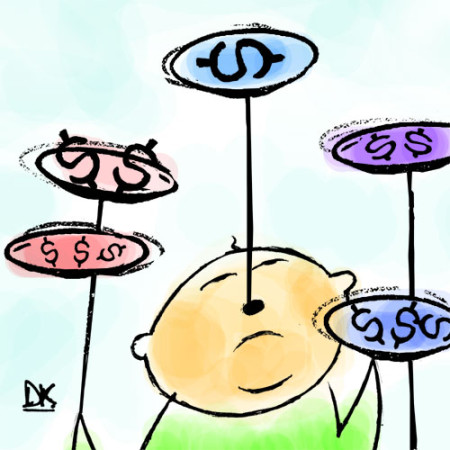 Singapore and the United States do not have a double taxation avoidance agreement (DTAA) in place. This lack of DTAA between the two major trading partners is likely by design for reasons which are beyond the scope of this piece, as the USA has taxation treaties with a number of countries where bilateral trade is smaller. Common terms we hear in the US context such as Form W8 are explored below.
Q1. As a Singapore company invoicing an American client for services, are we subject to withholding tax in the US?
If your Singapore company is providing services, which are entirely delivered from outside of the United States, there is no withholding tax (WHT) applicable in the USA. Further, your customer in the USA has no WHT filing requirements with the Internal Revenue Service (IRS) for such transactions.
If your service invoice is not subject to US WHT, it is best to ensure that your client does not deduct WHT, as the process of claiming a tax refund from IRS can be time-consuming. You could also claim a unilateral tax credit from Inland Revenue Authority Of Singapore (IRAS) for such withholding taxes paid, however not being taxed the WHT is the most favourable option.
Q2. What documents might my client in the United States ask for?
Your client may request a Form W-8BEN-E, colloquially called W8. This is not filed with the IRS, rather this is for your American client's records so that they can be sure that you are not an entity subject to US WHT.
Secondly, a written statement may be asked from your company's management certifying that no part of the services was performed from within the territory of the USA.
Q3. Can I apply for a Certificate Of Residence (COR) to provide my American client?
Since US and Singapore does not have a DTAA, a COR is not available. A management letter  can be issued in-lieu issue, which confirms tax residence in Singapore, and no permanent establishment in the USA.  The form W8 is the primary declaration of your non-residence in the US. Futurebooks as your Singapore accountant can assist both with the Form W8 and letter of residence confirmation.
Q4. Under what category in the W8 do most Singapore service companies fall under?
Active NFEE. Check with your Accountant or Company Secretary for confirmation.
How can Futurebooks assist?
We can assist both US citizens and non-US persons with the Form W-8BEN-E for entities, Form W-8BEN for individuals and with issuing the management letters requested by your American client. This can be useful in the context of invoicing clients in the US, as well as banking. Drop us an email via the form below to get started.
Read more:
Are you a US company considering incorporating a subsidiary in Singapore? Being familiar with these US equivalent terms in Singapore will help you get started.
Startup FAQs: Articles Of Incorporation and Registered Agent for Singapore companies