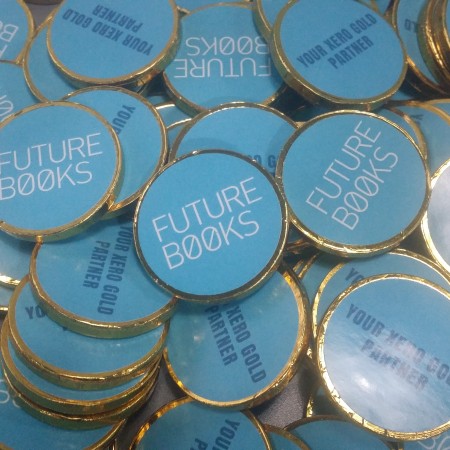 Get funded, stay funded. We got to take away this underlying message from Tech In Asia Singapore earlier this month.
As Silver Sponsor, Futurebooks was poised to interact with many VCs and startups. Yes, that's right, we were talking tech and accounting in the same breath. A core part of our service offering is Xero – the cloud accounting tool that many accountants around the world are using. With our Futurebooks and Xero booth, we were bang in the middle of all the action.
This was a great event from our perspective, as we are strategically placed between the two factions – entrepreneurs and funding houses. This gives us first-hand knowledge of what fears an entrepreneur has, as well as some insights into a VC's mind. We saw many first-class business ideas and learnt why those ideas may or may not make business sense to an investor.
The journey between seed funding to early stage venture funding can be an arduous one, especially for the unplanned. Here are some lessons that we think any startup can use:



  Make money from your idea – The simplest and the most basic business tenet of all. The question every investor wants an answer to – can your product or idea make money? Where is the real cash component of your product/service? We heard this first–hand many times from the VCs. Thus, a sure-shot way of getting funded is to establish that there is money to be made in your business. Now, go out and make some sales.



  Understand the market culture – Yes, you may be taking your service/product to a market where you see potential, but can your product/service talk the market's language? A cultural fit is important when you are targeting a specific market. This was first-hand knowledge gained by TradeHero's Dinesh Bhatia, who spoke of his experience launching the business in China. This was not an easy journey, and it started slow. The app now adds 300,000 new users each month, with user numbers growing substantially after the company understood the pulse of the country.



  Your VC is part of your journey – As an entrepreneur, your first reaction to a bad situation might be to cover up what went wrong. When involving your VC is inevitable, there is no reason why you should not involve them from the beginning of an issue. This was the lesson learnt from a session given by Hian Goh – Venture capitalist @ NSI Ventures. One memorable quote is that "a funding arrangement is like a marriage – you're in it for good (or bad! This time around)".



  Get better at dealing with problems – Kevin Hale from Y Combinator (and earlier Wufoo) gave us this thought to mull over. As a startup grows from the early stage to becoming stable, entrepreneurs need to get better at solving problems. This is fundamental, yet we have seen startups making the same mistake over and over again.



  Take care of your numbers – This is one lesson that we heard as an underlying message and that we couldn't repeat enough. For the outside world – your investors, bankers, customers and suppliers among others – your books tell the story of your business. If your books (accounts) are not reflective of your business's financial position, you are in effect telling a wrong story to stakeholders. You'd be surprised what a good set of numbers can teach you and how they can help you.

These are great events for entrepreneurs, investors and startup facilitators like Futurebooks. The most enjoyable part of these events is always the people. You learn so much by seeing, listening and interacting. We hope to see you at future events. Until then – get funded , stay funded!

—
Watch Tech In Asia Singapore 2015 event video:
—
Get 25% off your ongoing Xero fees:
Purchase @Xero for 30 days free trial on any plan. Drop a note to us for ongoing 25% off #tiasg2015 @Techinasia pic.twitter.com/yFcr3wqhyj

— Futurebooks (@Futureb00ks) May 7, 2015
Registration
Attend our next event.