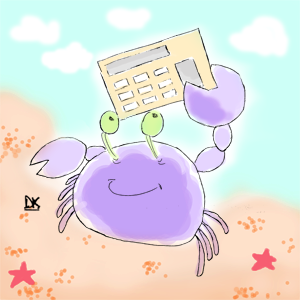 Hello November. It's the time of the year that every Singapore company is required to file tax.
Join us for a 1,5-hours tour on Singapore's corporate tax filing sponsored by Plug-in@Blk71. Following our introduction to Singapore corporate tax regime, this is an intermediate session that will look more in-depth at tax planning and optimizing PIC claims.

Date: Thursday, 13th November 2014
Time: 6.30 pm – 8.00 pm
Where: Plug-in@Blk71, Block 71 Ayer Rajah Crescent #02-18, Singapore 139951
Price: Free
Who should attend
This is an intermediate session for directors and shareholders who would like to understand Singapore tax principles in a more in depth manner, including an introduction to tax planning basics and optimizing PIC claims.
What the session will cover
See a sample income tax computation being done in real time and learn tax planning basics:

Directors fees vs. Dividends;

Development costs of software, website as assets instead of expenses;

Productivity & Innovation Credit: 60% cash payout vs. 400% tax deduction;

Private car expenses;

Depreciation – what period to choose? Best practices;

When to recognize revenue for long term contracts, SAAS offerings.

You're about to learn how to plan your company tax filing right and get the most out of PIC scheme.
Tax planning
Record your transactions right
Know when to recognize revenue
Choose PIC benefits
Tax computation
Real time sample income tax computation
Ask a que
How the session is organised
The session will take approximately 1.5 hour. Questions are welcome any time during the presentation. We would like to keep our events as interactive as possible and don't want you to keep your questions until the end. Further questions can be answered after or before the session by commenting below.
About the speakers
George Mathew is the Managing Partner at Futurebooks. A Chartered Accountant by training, George understands the business landscape and keeps in regular contact with directors, shareholders and employees of startups. With seven years of professional experience of working with startups in Singapore and being a startup founder himself, George knows tax planning matter inside out.
Sarang Mandke is a Senior Consultant in Futurebooks. With tax compliance strategies locked in the mighty brain of his, Sarang is the go-to guy when you're lost in tax space. He possesses six years of professional accounting and tax experience in sectors ranging from retail and information technology to not-for-profit associations.
Presentation slides
Event sponsor

Registration
Registration is closed. Attend our next event.