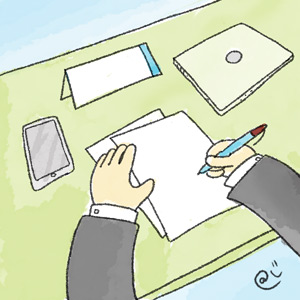 Last year, the Accounting and Corporate Regulatory Authority (ACRA) started training first-time directors who failed to file annual returns (ARs) on time. The first training session was held in June 2014, for 10,000 directors of Singapore companies. Here, we explain how Singapore supports first-time directors in handling their company's compliance matters.
Many wonder: 'What is the DCP about? Why have I received such a letter from ACRA? How should I react to it?'
The Directors Compliance Programme (DCP) was initiated by ACRA, with the aim of educating directors on the statutory requirements, and their roles and responsibilities under the Companies Act (Chapter 50). It targets those directors who fail to comply with their legal obligations on AR filing under this law. The initiative helps directors by enabling them to attend training sessions instead of being prosecuted for a first-time offence.
About the programme
The DCP is a half-day training session that covers topics related to fiduciary and statutory duties, and penalties for non-compliance; it is directly relevant to directors of companies in Singapore, and is offered in place of prosecution. The training is provided by the Singapore Institute of Directors (SID).
If you choose to attend

Select the session that you are able to attend and register before the deadline mentioned in the letter. Contact ACRA at dcp@activenetwork.com or call 66926076 for any assistance on registration.

Pay S$250 for registration, which includes GST, training materials and light refreshments.

On successful completion of the training, you will get a grace period of 60 days to hold an Annual General Meeting (AGM) and file your AR, during which you will not have to pay any late-filing penalty.

If you file your AR after the grace period (60 days' extension), you have to pay a late-filing penalty of S$300 per breach. And if you fail completely to rectify your defaults, ACRA will proceed to prosecute accordingly.
If you choose not to attend

Enforcement action will be taken against you, and you may expect high composition sums (ranging from S$300 to S$900 per breach). ACRA will seek higher court fines if a summons is issued against you.
If your company is no longer in business (dormant)

Attending DCP is not mandatory. ACRA allows you to choose the option of strike-off within the stipulated date in the notification letter.
For more information, please visit ACRA's website. The team at Futurebooks is also here to help you with your compliance. Together, we can build robust corporate governance for companies in Singapore.
Need assistance with implementing ESOP / ESOW for your staff? Drop us a message.