days to setup your Cayman company
The Futurebooks difference:

Company Secretarial expertise in structuring SPVs


Taxation advisory related to Cayman Islands and Singapore


Confidentiality – End to end encrypted email. Crypto payments accepted
What you need to know about Cayman Islands incorporation
The Cayman Islands has established itself as a premier offshore jurisdiction due to its well-developed common law and a strong emphasis on privacy. Companies incorporated in Cayman Islands have a history of being listed on the Singapore Stock Exchange. Importantly, Singaporean banking institutions have comfort in working with Cayman incorporated companies.
Compared to British Virgin Islands, Cayman Islands registered companies go through a rigorous due diligence check during incorporation, have a higher reputation overall, and are more expensive in setup and maintenance fees.
Futurebooks expertize is in incorporating exempt limited liability companies for:
Non-fund investment vehicles for private equity, family offices
Fintech including cryptocurrency, initial coin offerings (ICO)
Multi jurisdiction holding structures
The documents required for company formation are:
Identity and address proof documents of directors and shareholders
Business Profile or Certificate Of Incumbency for corporate directors or shareholders
Documents required for KYC, which can include CVs
Scanned documents are sufficient, and notarization is not required
Non-English documents would need to be translated into English.
Futurebooks prepares the rest of the incorporation documents for e-signatures
Once the company is formed, we purchase the Certificate Of Incumbency for the newly incorporated company. At least one director is required to visit Singapore for a bank opening meeting held at Futurebooks office. We work with all the top banks in Singapore, and have cultivated a network of relationships.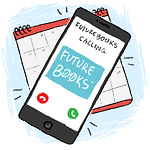 Schedule a call
Scroll right to view more
Our services

Fees (US$)

Timeline

The Essentials


 

 

Incorporation of Exempt Limited Liability Company

Certificate of incorporation
Beneficial ownership register required under section 244 of the Companies Law
Registered Agent & Address in Cayman
Inclusive of all government fees

3,800


one time

12 days


after documents are received
Company Secretary

Corporate Secretary appointed on Registrar Of Companies
Required add on

800


per year

—

Account opening with top Singapore bank

Internet banking enabled
In USD, SGD, EUR and others
International Visa / Mastercard
Purchase of Certificate Of Incumbency required by banks

1,800


one time

10 days


after account opening meeting
Bank mailing address & maintenance

Banks in Singapore are required to send physical statements for corporate accounts per MAS.

Singapore mailing address for bank
Scanning of mails received
Assistance with annual FATCA/CRS tax declaration

800


per year
Company renewal

Registered address in Cayman Islands
Registered agent in Cayman Islands
Government License Renewal Fees
Annual Return Filing

 

3,800
per year


 

—

Add Ons

 

Taxation advisory

Planning and tax compliance

800


starts from
Accounting support

Bookkeeping and bank reconciliation
Annual management reports in compliance with International Financial Reporting Standards

1,800
starts from

Schedule a call with us.
Read more from our expert articles: Incorporation & Company secretarial, Corporate Immigration, Startups