days to setup your Cayman Islands company
Let us assist you with your Cayman Islands company setup and enjoy the following benefits:

Taxation and accounting expertise for Cayman Islands


Company Secretarial expertise for Cayman Islands – preferences shares, convertible notes


Electronic identity documentation and e-signatures
What you need to know about Cayman Islands company incorporation
The Cayman Islands has long been established as one of the popular jurisdictions for offshore businesses to set up due to its stable government, a well-developed common law and its strong emphasis on privacy. It is also one of the very few offshore centres that are approved by the Singapore Stock Exchange for public listings in Singapore.
There is full privacy to setting up a company in Cayman Islands as details of the directors and officers submitted to the Registrar are not available to public inspection. While the company is required to lodge its Annual Returns, this does not disclose details of the directors or members. Nominee Director service is available to ensure the confidentiality of beneficiary owners.
Identify at least one director and shareholder
Corporate directors are allowed
Proof of identification and address of all company officers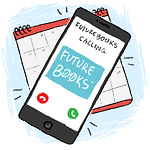 Schedule a call
Scroll right to view more
Our services

All-in Fees (USD)

Timeline

Bare Cayman Island Incorporation Package 

Model constitution – Memorandum & Articles of Association
Incorporation with Cayman Islands Registry Of Corporate Affairs
Issuance of share certificates
Certificate of incorporation
Self-inked company stamp
Registered address in Cayman Islands
Registered agent in Cayman Islands
Register of Directors
Inclusive of all government fees

2,900


one-time

3 days

Bonus Inclusion

Perpetual safe hold of your Cayman Islands corporate documents in Singapore

FREE

—

The Essentials
Nominee Director – Highly recommended service for privacy

Corporate nominee director in Cayman Islands
Signing on official documents as Director

690


per year

– – –

Company Secretary

Corporate Secretary officially appointed on Registry of Corporate Affairs
Recommended add on

390


Per year
Add Ons
Bank Account Opening

With any of the top 3 Singapore banks
Open within 96 hours

690


one-time

7 days


after incorporation
Certificate of Incumbency (COI)

Official COI signed by Registered Agent
Certification Letter by Company Secretary
Required for bank account opening

290


one-time
Singapore Mailing Address

Regular scanning of bank mails and business correspondence

690


per year

– – –

Cayman Islands Company Renewal

Company license renewal
Registered Agent renewal
Registered Address in Cayman Islands
Inclusive of government fees

1,290


per year

– – –
Schedule a call with us to know more about our Cayman Islands incorporation package.
Read more from our expert articles: Incorporation & Company secretarial, Corporate Immigration, Startups