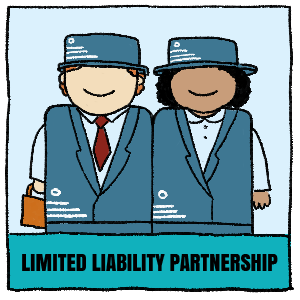 This article is a quick read and will be helpful for angel investors in Singapore who:
– have a local partner who is a citizen or permanent resident in Singapore
– want a structure that is quick to register, low cost to maintain, and can have foreign investors
– do not fancy complicated accounting
The what
Register a Limited Liability Partnership (LLP) in Singapore
The how
You will need a professional firm registered with the Accounting & Corporate Regulatory Authority (ACRA) such as Futurebooks if your LLP has foreign partners. We will help you sort out a simple LLP agreement, and require copies of the ID & address documents for all partners and get you registered in a jiffy. We will also assist in sorting out the documents required under Section XIA of the Companies Act namely the Register Of Registrable Controllers.
Once the registration is done, all that's left is to open up a corporate bank account in the LLPs name, and for the Partners to fund the new account.
The why
An LLP is limited in liability,  and Partners are not personally liable. (Section 8 of the LLP Act)
An LLP's public profile does not disclose the amount of capital invested, and the respective percentage of ownerships of the Partners. That's some nifty privacy.
An LLP is not required to maintain detailed accounting compliant with Singapore Financial Report Standards. This means no headaches of consolidation or complex reporting on your investments. All that is required of an LLP is simple bookkeeping where the investments can be recorded at cost(s) bought in.
An LLP does not require annual returns with ACRA. All that is required is a simple declaration of solvency, and payment of annual fees.
An LLP does not have corporate tax filing requirements
Partners of an LLP are required to file Form P with the Inland Revenue Authority Of Singapore each year. However given an angel investment LLP's nature of business, this Form P will be a nil return and easy to accomplish.
And when your investments do exit, they will likely qualify for treatment as capital gains, i.e. no taxes and no reporting requirements. (Section 13Z of Income Tax Act). When this happens, it would be prudent to contact a Singapore tax advisor such as Futurebooks to get specific advise precise to your scenario.
An alternate
An alternate setup to consider is setting up a private limited entity in the British Virgin Islands (BVI) with a corporate bank account in Singapore. A BVI entity provides all of the benefits stated above, without the requirement for a Singapore resident partner.
So there you have it, as angel investors in Singapore, an entity structure that is quick to setup, low cost to maintain and can efficient tax wise.
Setup an entity for Angel Investors in Singapore