The investors are here. Quick! Find a bookkeeper.
Oct 23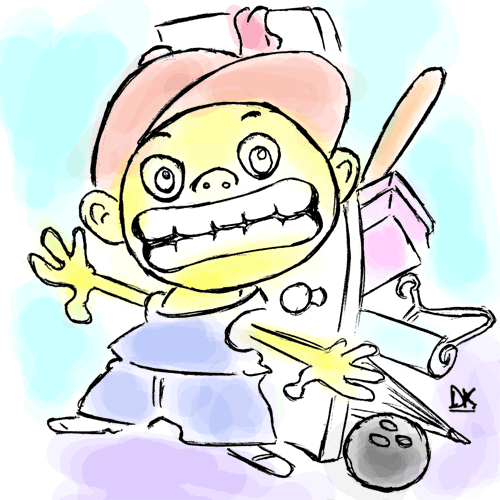 This article was also published on e27.
Incomplete books can delay and even block a deal. An early stage investor will forgive a startup for having incomplete books. However by the time a firm is ready for Series A, the expectation is that the firm has 'grown up' and got its bookkeeping and compliance sorted.
Prepare for an investor
An investor's decision to invest in a startup is often time sensitive. That means the investor has an expectation the deal will be executed within a finite time frame. Unless the startup has in place an accounting application and bookkeeper, it can be difficult to run out accurate financial statements at short notice.
In such instances, arriving at a firm's true financial position can take months.
By the second year of operation, a startup should anticipate an investor coming on board and bring the company's compliance and books up to scratch.
Bring the books up to scratch
Futurebooks regularly perform 'rescues'. This is a service by which we bring a firm's bookkeeping and compliance up to scratch, to meet standards required by investors or Government.
Here are a few skeletons we unearth that startups should be mindful of.
Unpaid withholding tax. Directors who are non-tax residents, and are paid a director fee. The Singapore entity has a liability to pay withholding tax to the IRAS.
Unpaid salary. Directors have not paid themselves a salary, and have omitted to accrue this as a liability. To get a true picture of the company's financial position, any expenses which have not been paid need to be accrued.
Loans to directors. Investors don't mind investing in future expenses to grow the company. However they loathe large loan accounts to directors for old expenses incurred. Consider if the startup can use retained earnings to remove loans from the books.
Outstanding receivables. If you have receivables older than 120 days, what legal action has been taken to collect these aged debts. Before a debt can be written off as a bad debt, the firm needs to show it has taken steps to recover the debt.
Incorrect inventory balances. Incorrect valuation of closing and opening values will distort the firm's COGS.
Cash Vs accrual. Recognising all cash as revenue now, when the business has yet to provide the service or deliver the product to the customer.
Unpaid capital. This is capital which is owed to the company, and is still in the hands of a shareholder. Most auditors prefer to close the year-end books with all outstanding capital paid into the company bank account.
These issues become acute, if the investor or Government requires the firm pass an audit. To pass audit requires the startup to adhere to stricter policies and provide greater disclosures.
Bring compliance up to scratch
Compliance is unlikely to impact the on the valuation of a firm, unless a large liability remains outstanding to a government body. More likely, compliance matters that have not been dealt with correctly are more likely to complicate or delay an investment.
Compliance matters that can delay an investment include:
1. annual financial accounts which have not been filed;
2. late registration for GST, when the firm's revenue exceeds the minimum threshold;
3. changes to the business profile, without drafting and signing paper resolutions;
4. failing to appoint an auditor in situations where an audit is necessary.
Summary – avoid a rescue
Rescues are expensive and tedious.
In your second year of operation, hire a competent bookkeeper who understands how to prepare a company to pass audit. To ensure compliance with the Singapore Companies Act, engage the services of a competent company secretary in the second year of operation.
Need a hand with your books? Drop us an email.
Posted: October 23, 2012
Comments
comments