JFDI's Game of #Cash event in Singapore
Mar 20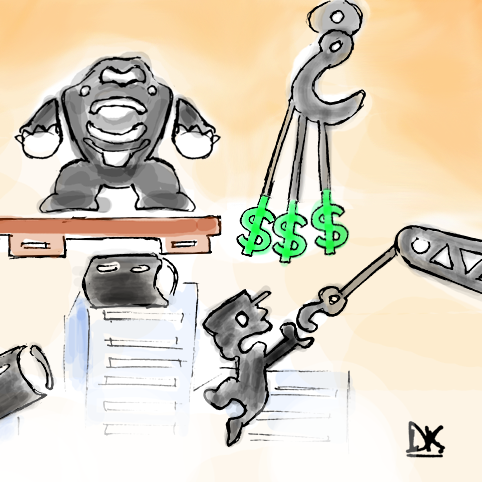 You are invited to take part in the JFDI.Asia's Game of #Cash in Singapore.
The Game of #Cash examines what drives revenue in a business, how to save and where to spend #cash, and the implications of doing business in different tax jurisdictions.
Discover how fun and insightful finance can be when you gamify profit and loss sheets.
Create a CFO avatar and begin collecting precious acorns which you can trade in exchange for #caaaaash.
Prevent all the acorns from dropping out of the basket, while dodging the tax man and his merry henchmen.
Presentation slides


View more PowerPoint from Futurebooks Pte Ltd
Video
About the host
Hosting the Game of #Cash is Anthony, founder of an accounting and analytics firm Futurebooks Pte Ltd. Anthony is obsessed with helping start-up companies incorporate, conduct industry analysis and develop positioning. He has ten years experience in media and marketing, and was founder of Firestarter, a digital marketing agency.
Firestarter was acquired by Novus Media in 2010.
About Futurebooks
Futurebooks is Singapore's and Hong Kong's most progressive bookkeeping company. Futurebooks offer affordable incorporation, bookkeeping, business planning and brokering, to entrepreneurs with big ambitions.
Whether your goal is to be acquired or to be more profitable this quarter, Futurebooks provide planning to keep your business on track and bookkeeping services that streamline the journey.
Using cloud computing solutions like Intuit's QuickBooks Online, Xero, SaaSu, DropBox, Workflowmax, Vend, salesforce.com and Google Enterprise, Futurebooks are able to offer clients productivity improvements and reductions in the cost of accounting.
Event details
Date: Tuesday, 27 March 2012
Venue: Plug-in@Blk71 71 Ayer Rajah Crescent #02-18 Singapore 139951
Start time: 7pm
RSVP to this free event by Monday, 26 March 2012

Quan@jfdi.asia
Register now
Registration closed
Posted: March 20, 2012
Comments
comments