Comparison of iOS expense trackers
Nov 07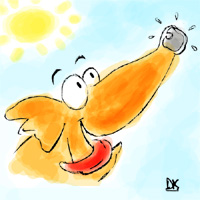 This article was also published on TechInAsia.
These reports are the means by which individuals claim back expenses they have incurred while performing company duties.
Expense reports are on of the most time consuming bookkeeping tasks. A startup company of two employees and one director can spend as much as 12 hours a month keying in personal expense claims.
For this reason staff dread the task of submitting monthly expense claims, and are often late presenting expense claims to management.
Enter expense trackers
We road-tested a bunch of mobile apps to see if this tedious task could be improved. The objective of our experiment was to decide if it is quicker to manually key receipts into Excel, or to scan them using a mobile device.
To beat Excel, the apps will have to:
Scan and process the receipt quickly and accurately;
Classify the receipt using a correct expense line item;
Tally the receipts in an expense report.
How we tested the apps
We examined two kinds of applications: simple scanners and expense trackers. We measured each app based whether it offered the following features, and how accurately the features performed.
Brightness control. Scanning, optimising and storing an image of the receipt.
Edge detection. Auto detecting edges and scope for manual adjustment.
OCR capability. Conversion of the pixel image to real numbers and words.
Tagging. Posting the receipt to the correct expense line item(s).
Sharing. Ease of sharing an expense or report with others.
Reports. Tallying expenses claims as a single page report.
In each instance, we downloaded an unpaid version of the app to an iTouch 4. It was our expectation that while the paid version would provide better functions and volume scanning, the free version would be enough to determine the app's strengths and weaknesses.
Each application was tested using the same conditions. The test was conducted indoors, flash off and utlilising natural daylight from nearby windows.
Each application was tested using two types of receipts. A large A4 invoice created from a laser printer and a small 1×1 inch taxi receipt created from a thermal printer.
The experiment was run twice and the results averaged.
Receipt scanners we tested
We tested DocScan, Page Scanner, ImagetoText, Jotnot, and Genuis Scan.
No receipt scanner we tested offered reports or tagging of expense claims. The receipt scanners that offered optical character recognition were slow to process the image and inaccurate.
| | | | | |
| --- | --- | --- | --- | --- |
| | Brightness control | Edge detection | OCR capability | Sharing |
| Jotnot | excellent | Good. Manual adjustment available | Not available | Low. Could only share via print and fax. |
| Genuis Scan | Fair | Good. Manual adjustment available | Not available | Excellent. Choice of JPG + PDF clear. |
| Page Scanner | Fair | Fair | Poor. Slow processing. Inaccurate result. | Limited on free version |
| DocScan | Fair | Fair | Not available | Not available |
| Image to Text | Not available | Not available | Poor. Slow processing. Inaccurate result. | Not available |
Expense trackers we tested
We tested Xero Touch, Shoeboxed, ReceiptBank, KF QuickSnap, Lemon, Abukai, Expensify and Xpenser.
For the exception of Lemon, expense trackers did not feature brightness control and edge detection when scanning a receipt. This may be because the application performs this task so well, the developers decided not to make it part of the feature set.
Fifty percent of expense trackers offered reporting and batch processing of receipts. The majority of sharing was via a web-based dashboard.
ReceiptBank, Lemon Wallet and Abukai expense reports were delivered after the experiment was concluded. Commercially these applications performed
Shoebox could not be tested, as we had to provided credit card details before using the free version.
We had to disqualify KF Quick app. All attempts to configure this application for use failed.
Our favourite expense tracker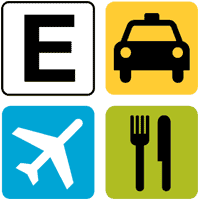 Expensify won our hearts. Optical character recognition was accurate. Expense reports were built in less than one hour of scanning receipts.
Expensify classified and tallied expenses. Expense reports were easy to share and provide to management for approval.
The only drawback of Expensify is Xero does not provide an API at present to make integration with management accounts easy.
Receipt Bank was equally a great application, especially because it offers direct integration to Xero accounts.
| | | |
| --- | --- | --- |
| Application | Price / mnth | Score |
| Expensify | US$5 per user | 9/10 |
| Receipt Bank | £44 for 4 users | 7/10 |
| Xpenser | US$9 per user | 6/10 |
Conclusions
Receipt scanners are out. Receipt scanners could be used for personal finance, but are not effective for SME finance where speed and accuracy are essential. Users will discover that any efficiency gained using the app is quickly lost double checking and correcting for errors.
Expense trackers are in. Overall this segment is value for money. At US$10 /month, these apps will more than pay themselves back in savings on time and outsourced bookkeeping fees.
Need a hand with bookkeeping? Drop us an email.
Posted: November 7, 2012
Comments
comments