6 Singapore startup grants worth tweeting
Aug 02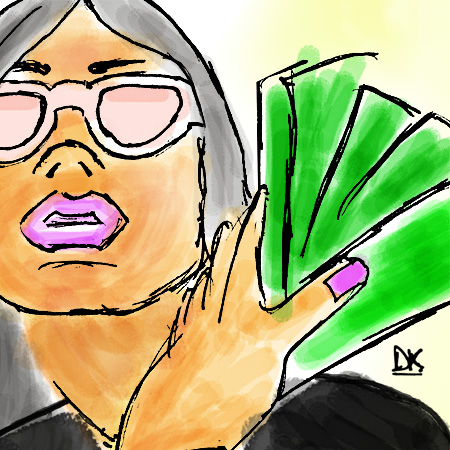 Recently I did research on grants offered by the Singapore Government. With over 100 different grants available from the Singapore Government, it's worth doing your homework to work out which one suits your business best before applying. Each grant requires you meet criteria, complete an extensive application and wait for a decision.
Some cash grants give you less than $2,000, which may cost more to apply than its worth. In addition, some grants cannot be used with other grants, so you need to be picky. The equity deals look like good value – they can be worth as much as $1.5million.
Based on the grant size and application to the business, here's my pick of the bunch for startup services business.
ideas inc business challenge
Do you need funding and mentorship for your business idea? Get a grant of up to S$65,000 to commercialise your innovative products and services. This is competitive, with prizes going to the shortlisted winners. You have to be between 18-26 years-of-age to enter.
Spring Startup Enterprise Development Scheme (SEEDS)
Scheme helps startups raise funds by matching third-party investors dollar-for-dollar. Funding of up to S$1million is available for Singapore-based start-ups creating innovative products and/or processes, possessing intellectual content and potential growth internationally.
Young Entrepreneurs Scheme for Startups (YES! Startups)
Funding support of up to S$50,000 is made available to young entrepreneurs to encourage them to set up their innovative startup in Singapore. SPRING matches S$4 for every S$1 that you raise through self-funding, schools or third-party sources, the grant is capped at S$50,000. For example, if you apply for a S$40,000 grant, you must match this with a S$10,000 investment.
Business Angel Funds.
If the start-up is able to obtain investment interest and commitment from any of the three business angel funds, SPRING SEEDS Capital could potentially match the intended amount (dollar-for-dollar) of up to a maximum of S$1.5 million. Both SPRING SEEDS Capital and the business angel group will take equity stakes in the company in proportion to their investments.
You will need at least $50,000 in paid-up capital to qualify.
The Technology Enterprise Commercialization Scheme (TECS)
This scheme tried to mitigate the risks involved in R&D, and speed up creation of prototypes. The TECS is a competitive grant in which proposals are ranked based on technical and commercial merits. The scheme aims to aims to boost start-ups with a strong technology Intellectual Property and a scalable business model.
Successful applicants can have up to $500,000 of costs covered, without giving away equity.
F&B Capability Development Programme (CDP)
This scheme promises to provide S$12 million in funding for F&B retailers to develop concepts, products and processes necessary to raise efficiency and service levels. SPRING aims to generate S$250 million in value-add for the industry from projects funded. F&B CDP is part of a 10-year plan to transform Singapore into the gastronomic capital of the region.


The Accounting Software Assistance Scheme didn't make the pick. To be eligible you need to be registered for GST, which excludes a lot of our clients. If you are registered for GST go for this grant as it covers MYOB Premier and QuickBooks Online Essential and Plus.
Another scheme to note that almost all newly incorporated LLCs are eligible for full tax exemption (i.e. 0% tax rate) on the first S$100,000 of taxable income, for the first and prevailing three years of tax filings.
Drop us an email.
Leave a comment.
I'd like to learn something from you. Share your views with me and others.
Posted: August 2, 2011
Comments
comments