Happy and proud to be part of the Futurebooks family.
At Futurebooks, we are always on the lookout for smart and talented professionals to join our team. If you are ready to join us, drop us a line here.

Namita Sethi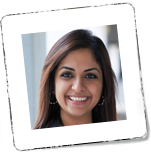 CEO
After having lived in the Oz for more than a decade, Namita has been based in Singapore since 2011 & heads Futurebooks.  She has strong technical knowledge and experience working in both jurisdictions.  Namita is the right fit to consult on your plans of expansion as she understands both corporate, personal tax and residency structuring.
Namita is committed to seeing growing ventures succeed and Futurebooks' professionals reach their potential.  She leads the team with consistency and a deep sense of purpose.
Favourite quote: Even the word impossible says 'I' 'M' Possible!!!
Connect with Namita on LinkedIn and Twitter.

George Mathew

Director
An early entrepreneur, George started his first venture, an IT firm, at age 14.  George's focus within Futurebooks is on growth strategy, technology innovation, and enterprise risk mitigation.
George is a Fellow of the Chartered Certified Accountants (ACCA certificate 1147781), and a member of the Singapore Institute of Directors (License 003536).
Favourite quote: "I have lived with several Zen masters — all of them cats." Eckhart Tolle

Nigel Joseph Abraham

Company Secretarial and Immigration Head
Nigel leads Futurebooks' Company Secretarial and Immigration team, and has worked with some of Singapore's best-known startups through their funding rounds and corporate structuring.  Nigel is passionate about helping entrepreneurs realise their dreams.
Nigel is an affiliate of the Chartered Secretaries Institute of Singapore (License 1158715).
He lives by the adage: There is no such thing as luck.  The harder you work, the luckier you get…
Connect with Nigel on LinkedIn and Twitter.

Gang Ping Woo

Senior Accountant
Having lived in both Malaysia and Singapore, Gan Ping has an extensive experience in accounting and taxation in these two markets.
Connect with Gan Ping on LinkedIn.

Alex XueQiang Chen

Accountant
Alex is not new to Singapore, having studied and worked here for close to ten years, giving him the advantage of knowing the landscape pretty well. He loves a good, healthy discussion with mates and his dedication in completing a task at hand is unparalleled. When he's not tinkering with his clients' books, he strums a couple of chords with his guitar.
Connect with Alex on LinkedIn.

Kelly Phung

Senior Company Secretary
Ask Kelly anything about the Companies Act of Singapore and she'll give you the right answer without batting an eyelash.  An accredited chartered secretary, she ensures that no stones are left unturned in all correspondence on behalf of the client and the company.
Kelly is a member of the Chartered Secretaries Institute of Singapore (Membership number: 6010256).
Connect with Kelly on LinkedIn and Twitter.
Watch her talk about her experience working in Futurebooks.

Dharini Jegadeesan

Company Secretarial Executive
She is part of the team looking after incorporation,  share allotments as well as assisting companies with secretarial documents during their series funding rounds.
Connect with Dharini on LinkedIn and Twitter.
Watch her talk about her experience working in Futurebooks.

Joyce Bibby

Marketing and Events
Joyce thoroughly enjoys getting involved in the planning and developing of strategic and marketing activities from ground up.  With over ten years experience in public relations, branding and digital marketing, she now manages all marketing activities, partnerships, and events in Futurebooks.
Connect with Joyce on LinkedIn and Twitter.

Mila Reyes Baruela

Executive Administrator
Armed with more than 15 years of experience in office administration, Mila looks after the day-to-day administrative tasks at Futurebooks.  If you do happen to drop by our office, she is the first person to welcome you with a smile.
Emeritus Member

Anthony Coundouris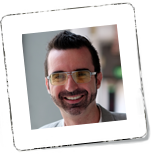 Co-founder Emeritus
By 2010 when Futurebooks were started, Anthony spent close to 10 years in advertising.  He revolutionized the tedious and mundane craft of bookkeeping by introducing online applications that allowed Futurebooks to go paperless.
Connect with Anthony on LinkedIn and Twitter.