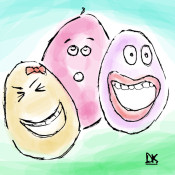 The team at Futurebooks regularly contribute thought leadership pieces on accounting and company administration to leading media outlets in the startup space such as e27, TechInAsia, Singapore Business Review. We are also a contributor to Xero blog.
Here are our articles that were published in media. For more insights, check out our expert articles.
Media Contact
Joyce Bibby
media@futurebooks.com
+65 6221 2440
Scroll right to view more
Want to become our media partner? Drop us an email.