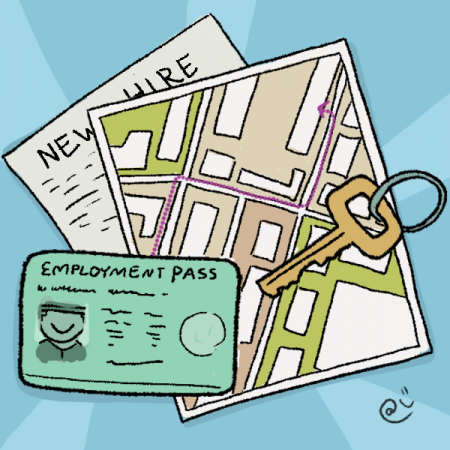 So you have lined up your funding round and got your Singapore entity incorporated, and now it's time to scale up your team rapidly from 5 to 45. The applications you receive are a mix of talented people, from the brilliant local Sales Head, and the programmer on an Employment Pass currently working in another Singapore startup, to that talented Platform Head in South Africa, who is just right for your role.
Here are six secrets to building a sound recruitment immigration strategy for startups recruiting in Singapore:
1. Realise that Singapore remains as open as ever to good talent.
Whether you are a newly established startup or a venerable giant with 2000 people on your payroll, each Employment Pass application is judged on its own merit. Employment Passes are not subject to quotas, and any entity registered in Singapore is eligible to apply.

Did you know? Non-Singapore incorporated entities can apply for Employment Passes as well? Talk to your Immigration Adviser to find out more.
2. Demonstrate that the company is financially able to support this payroll addition.
Taking on an Employment Pass holder for an employee is a fixed addition to your salary expense. Beyond paid up capital and turnover, communicate to the Ministry Of Manpower (MOM) your venture funding including venture debt lined up, parent company financial support and corporate contracts.
3. Record your recruitment process meticulously.
Is this person's skill set unique enough to warrant them an Employment Pass, or could your company find similar skill sets locally? Record your efforts to hire locally by maintaining meticulous records of job ads placed, responses and interview notes. And always advertise on the government's Jobs Bank as well, it's free and sends the right message.
4. Offer market standard salary packages.
Are you offering this person a competitive salary package, one that is in line with Singapore's market standards for someone of that qualification and experience? Hudson's Salary Guide and MOM's Self Assessment Tool are good references here.
5. Put a licensed Immigration and Payroll firm on retainer.
So you have an IP Holding Company and an Operations company registered in Singapore. Your Ops Company may be all right thanks to having regular turnover, but what about your Hold Company, that needs to hire people to build the IP? Receiving the right advice about building a Business Deck per MOM's requirements can make all the difference to how your group is understood by the Ministry.
Did you know? We have assisted newly established firms recruit up to 47 employment pass holders within a few months. They did have a clear need because of a technology gap, and a clear commitment to transfer know-how locally through hiring and training was required.
6. Keep MOM happy.
From getting the payslip itemization right, to complying with rules about contributions to levy funds and lodging due notifications on changes in employee roles; following the simple legal requirements as laid out in the Employment of Foreign Manpower Act and Income Tax Act will ensure that your company remains in the good books of the Ministry.
Did you know? Inland Revenue has to be intimated thirty days in advance before any foreign employee leaves your payroll, and their last salary withheld until taxation clearance is received.
---
Futurebooks is an integrated immigration and payroll firm (MOM licence 12C5305). Join the gang of rapidly scaling startups in Singapore outsourcing their immigration planning decks, employment pass applications, payroll and tax clearance for foreigners functions to Futurebooks through the secure Immigration Done Right® portal.
Do you need assistance with startup recruiting? Drop us a line below.